Frequently Asked Questions (FAQs)
About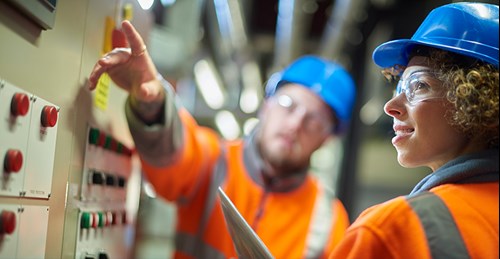 How long has ControlWorks been operating?
ControlWorks started in 2003 when Greg Rouse and Steve Taylor identified a gap in the Australian HVAC market. Armed with a credit card and a dream they created ControlWorks working from a home garage in Sydney. Learn more.
We have offices in Sydney, Brisbane and Melbourne and New Zealand. Contact us for more information. 
Do you have a Service Department
ControlWorks Service provides on-site expert support to optimise the performance and reliability of your HVAC and Building Management equipment. Our qualified team of eleven field service technicians are strategically placed across NSW, Victoria and Queensland to meet your needs.
What Industries do you work in?
Our experience spans many industries including Hospital & Healthcare, Data Centres, Hotels and Resorts, Industrial Manufacturing & High Rise Offices.
Can you provide a Master System Integration Solution?
ControlWorks is part of a group of companies that pride themselves on providing a Master System Integration engineered to meet the needs of our clients. Our supplier of controls and automation devices is supported by the team at ControlStore, Building optimisation and sustainability are managed by our team at EnergyLink and Mechanical & electrical cabinets and installations is Powerlink Solutions.
What companies do you partner with?
We partner with reputable leading edge technology companies who are specialists in their field.
We value our partnerships, and we work collaboratively to design new products and technology to increase your building efficiency and create easy-to-use products that benefit your business.  
All our products are designed for Australian climates and meet all Australian building codes.
Service
What are the benefits of upgrading to a Niagara 4 system?
All new user interface. New features include a built-in search function, customizable charting and visualisation, role based security, rapid navigation, and real time troubleshooting.
Graphics can be accessed with ease on your mobile, tablet, laptop, or desktop PC without any loss of functionality
Less reliant on browser plugins, faster and easier to use.
All data is encrypted on the database
Ability to assign user roles. Allowing administrators to limit the tasks certain users can perform
All user actions are logged and recorded in an audit log
Enterprise login systems like LDAP and Kerberos can be used. This means one login can be used for your business systems and building management system.
What type of support do you provide?
ControlWorks Services provides 24/7 support to all our contracted customers. No matter the time of day, we are available to assist you. 
Why is maintaining good air quality important for your staff and customers?
Indoor air quality includes temperature, humidity, and ventilation, as well as exposure to mold and chemicals. Good indoor air quality means comfortable temperature and humidity, ample ventilation, and control of pollutants.
A well-designed HVAC system does more than pump cold and hot air into our space. It maintains a consistent temperature to promote healthy indoor air quality. ControlWorks can design a system 
High Level Interface – an interface to a piece of equipment that uses a network protocol, eg BACnet, Modbus, etc